sp went to the white plains expo and picked up two frog eyed geckos, I believe they are roborowskii but cant be sure. I've always liked these guys so vary happy I managed to pick them up. So par they have been hilarious to watch and I must say are like little bulldogs of a gecko. I curtly have them in a 29 gallon tank with a mixture of Jurassic sand (didn't by enough of it) and sieved play sand. For hides I'm using cork bark and they seam to like it and right after I put them in they started digging like crazy.
Right after I got home while they where still in the cup.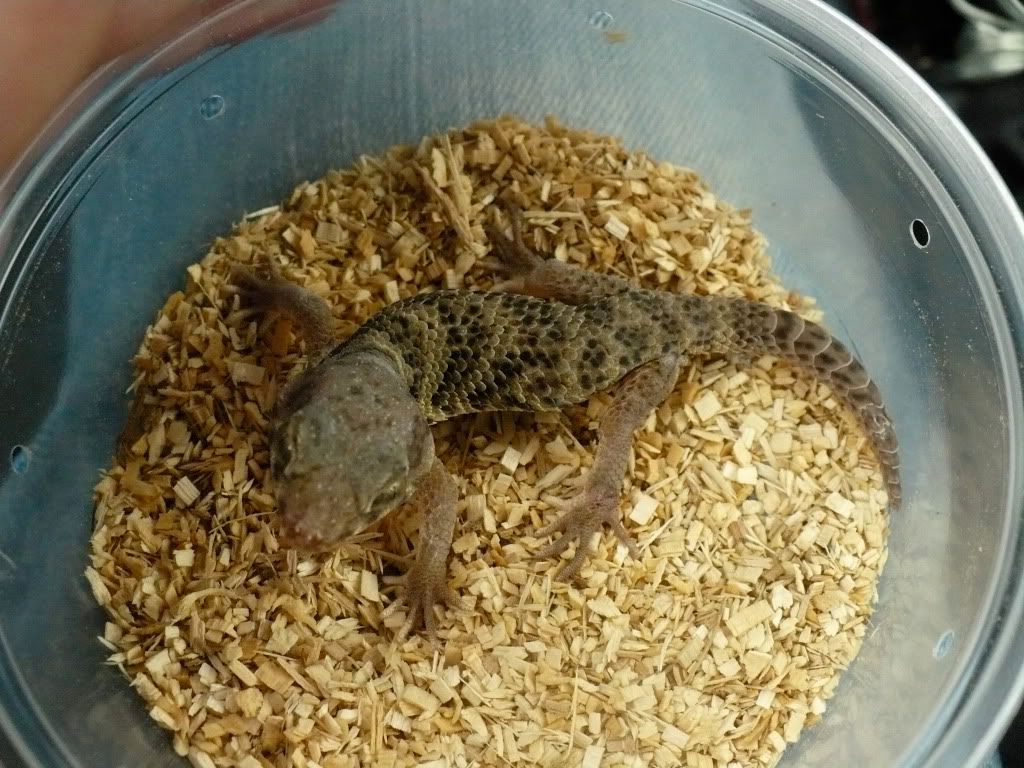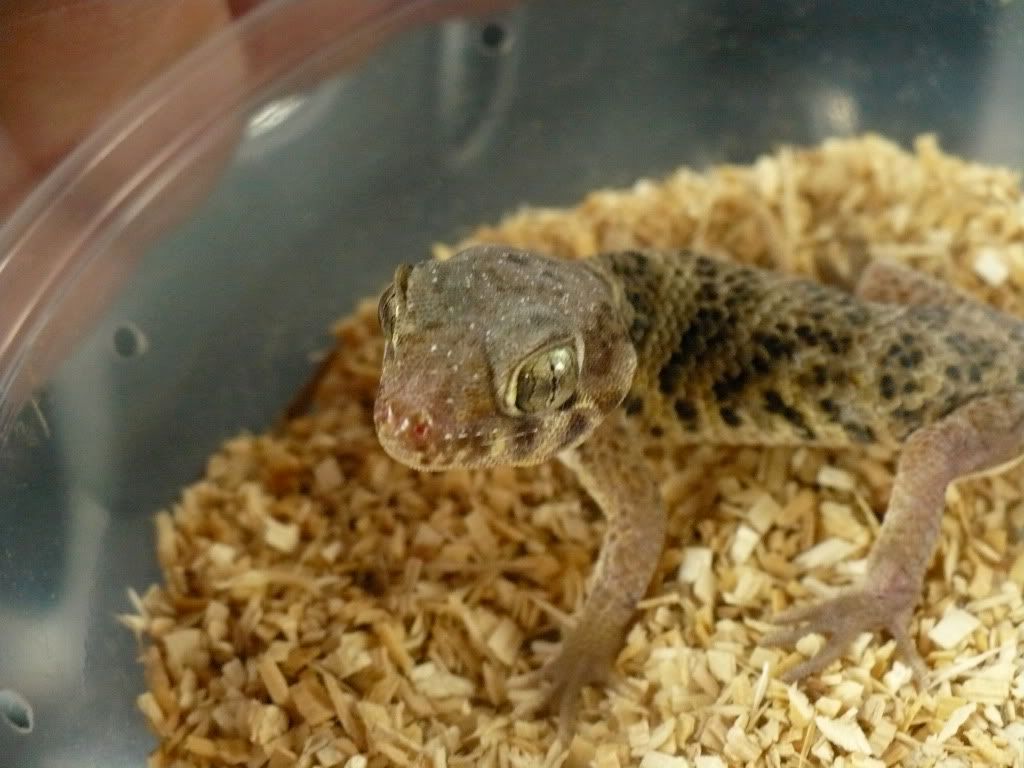 this is the 29 gallon (used to hold my tiger hissing roaches but that changed fast) defiantly need more sand but really want to use Jurassic sand for this tank will have to wait till the next show i guess or order it off line.
they lightened up when they got into the tank, the male I think turns a vary bright white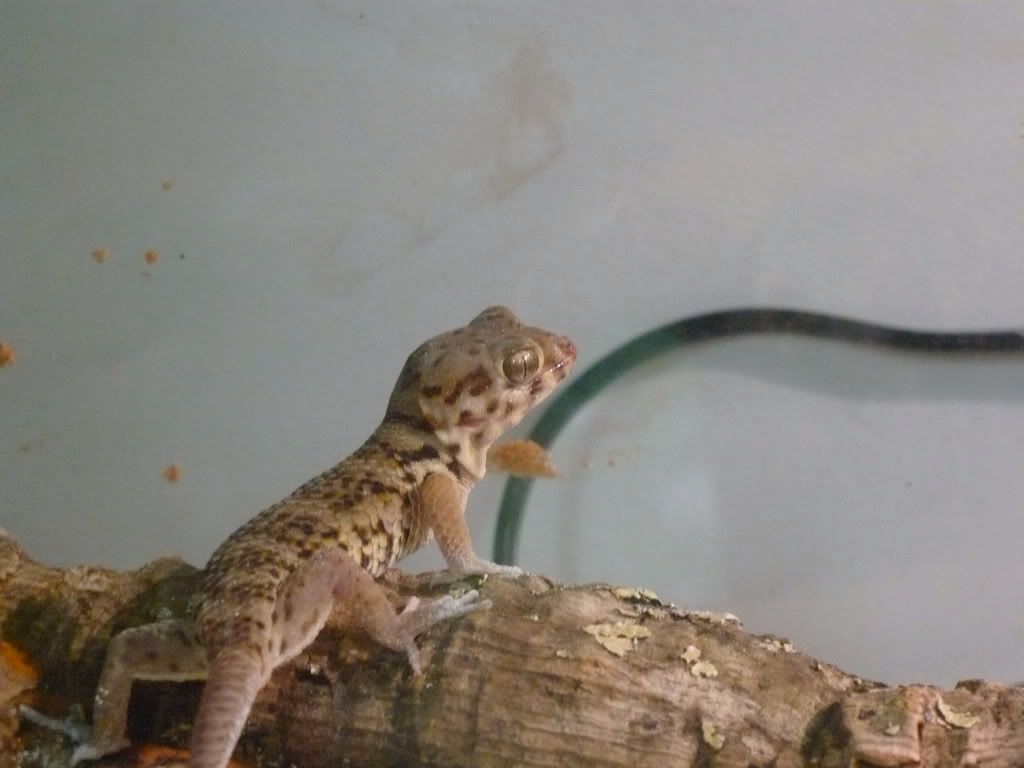 Them taking some interest into some lateralis, the male (left) was a pig but the female finely took some interest after the lights went out.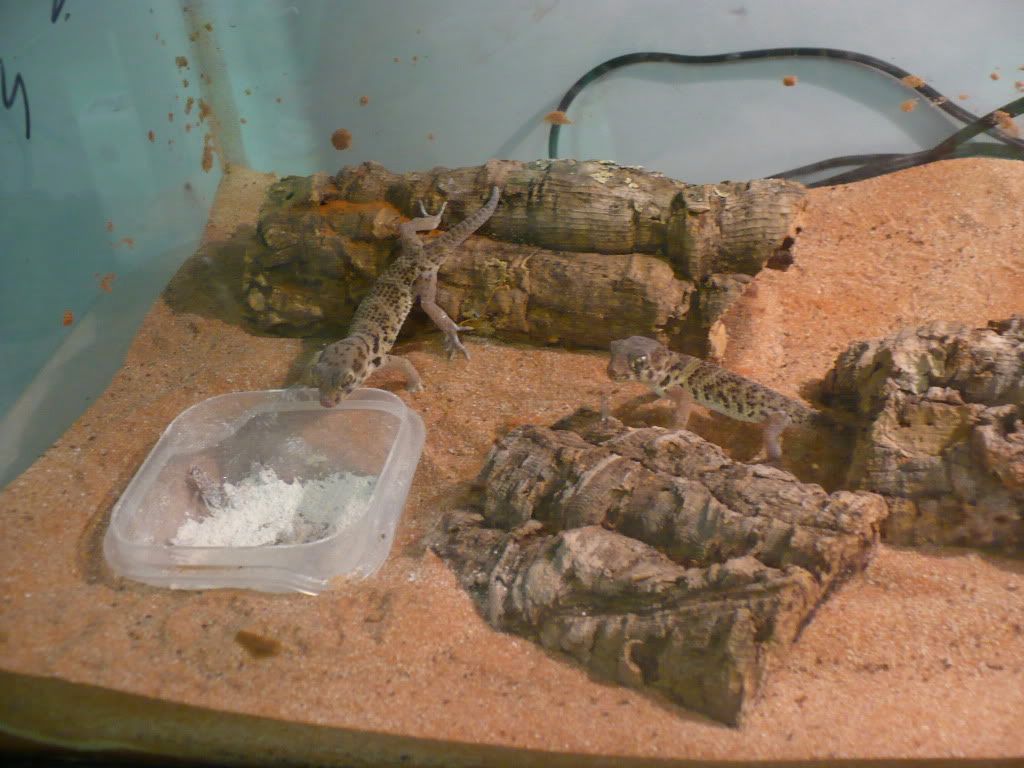 male in the feed dish lol
female finally going over to investigate
also picked up some cork bark but now I think this is going to be a fairly regular trip man was it cool.